ENERGY+ Pod: Enhances Your Metabolism and Mental Performance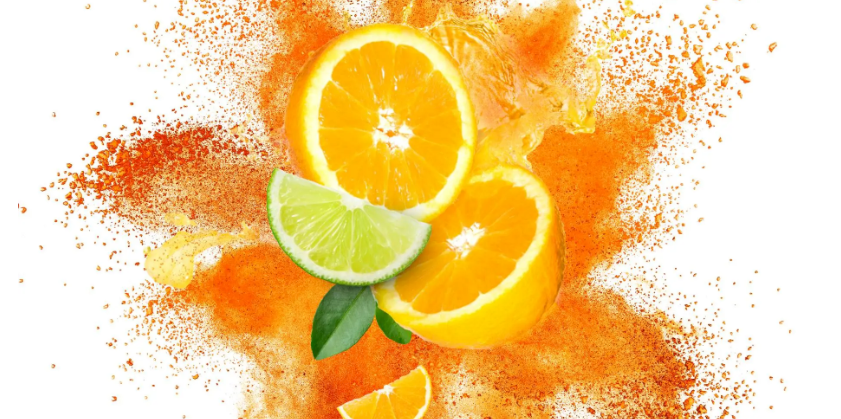 Life can be tiring – busy schedules, restless nights, and stressful days can leave us exhausted. And when we need a pick-me-up we often run to coffee or an energy drink. Unfortunately, many popular energy drinks are packed with synthetic caffeine, sugar, and a bunch of ingredients we struggle to pronounce. They really aren't the healthiest – but you already knew that.  
This is why we formulated our Energy+ pod. Coming in our refreshing and tasty orange zest flavor, our Energy+ pods are packed with vitamins A, C, D, E, folic acid, calcium, magnesium as well as electrolytes, amino acids and 200mg caffeine to get you up and going.  
What we love about ENERGY+: 
Vegan. 

 

5 calories per serving. 

 

9 vitamins & minerals per serving. 

 

Contains a caffeine (200 mg) and flavonoid mix that stimulates fat-burning. 

 

No artificial flavors, colors or sweeteners. 

 
Why is ENERGY+ better? 
Energy+ offers you a unique mixture of polyphenols, nutrients, and caffeine that stimulates your metabolism and improves mental performance – on top of providing you with hydration and nourishment. With 200mg of caffeine in each pod, one drink will help your focus, working memory, reaction time, mood, and mental processing speed for up to six hours.  
Let's get specific.   
Our Energy+ pods contain polyphenols and flavonoids (such as epicatechins which are found in green tea extract) that improve memory, high-level brain function, and cognitive processing speed. Additionally, they include isoquercetin, which increases healthy energy, supports the immune system, and offers anti-inflammatory and antihistamine relief. Long-term use of these flavonoids have been linked to reduced risk for depression, senility, and improved mental health.  
Your body burns calories to sustain life, which in turn promotes a good resting metabolism. The caffeine and flavonoid mixture in the Energy+ beverage will increase your resting metabolism by about 50 calories per day. Energy+ also includes a blend of vitamins and minerals that are often under-consumed in the typical American diet. This includes vitamins A, C, D, E, folic acid, calcium, and magnesium, all of which makes the Energy+ drink a hydrating, nourishing, and energizing beverage to help you get through that classic evening slump.  
REFERENCES:
Bell L, Lamport DJ, Butler LT, Williams CM. A review of the cognitive effects observed in humans following acute supplementation with flavonoids, and their associated mechanisms of action. nutrients. 2015 Dec 9;7(12):10290-306. https://pubmed.ncbi.nlm.nih.gov/26690214/ 
Bertoia ML, Rimm EB, Mukamal KJ, Hu FB, Willett WC, Cassidy A. Dietary flavonoid intake and weight maintenance: three prospective cohorts of 124,086 US men and women followed for up to 24 years. BMJ. 2016;352:i17. https://pubmed.ncbi.nlm.nih.gov/26823518/ 
Chang SC, Cassidy A, Willett WC, Rimm EB, O'Reilly EJ, Okereke OI. Dietary flavonoid intake and risk of incident depression in midlife and older women. Am J Clin Nutr. 2016 Sep;104(3):704-14. https://pubmed.ncbi.nlm.nih.gov/27413131/  
Doherty M, Smith PM. Effects of caffeine ingestion on rating of perceived exertion during and after exercise: a meta-analysis. Scand J Med Sci Sports. 2005 Apr;15(2):69-78. https://pubmed.ncbi.nlm.nih.gov/15773860/
Dulloo AG, Duret C, Rohrer D, Girardier L, Mensi N, Fathi M, Chantre P, Vandermander J. Efficacy of a green tea extract rich in catechin polyphenols and caffeine in increasing 24-h energy expenditure and fat oxidation in humans. Am J Clin Nutr. 1999 Dec;70(6):1040-5. https://pubmed.ncbi.nlm.nih.gov/10584049/ 
Haskell-Ramsay CF, Schmitt J, Actis-Goretta L. The Impact of Epicatechin on Human Cognition: The Role of Cerebral Blood Flow. Nutrients. 2018 Jul 27;10(8):986. https://pubmed.ncbi.nlm.nih.gov/30060538/ 
Hursel R, Westerterp-Plantenga MS. Catechin- and caffeine-rich teas for control of body weight in humans. Am J Clin Nutr. 2013 Dec;98(6 Suppl):1682S-1693S. https://pubmed.ncbi.nlm.nih.gov/24172301/ 
Irwin C, Khalesi S, Desbrow B, McCartney D. Effects of acute caffeine consumption following sleep loss on cognitive, physical, occupational and driving performance: A systematic review and meta-analysis. Neurosci Biobehav Rev. 2020 Jan;108:877-888. https://pubmed.ncbi.nlm.nih.gov/31837359/ 
Jennings A, MacGregor A, Spector T, Cassidy A. Higher dietary flavonoid intakes are associated with lower objectively measured body composition in women: evidence from discordant monozygotic twins. Am J Clin Nutr. 2017;105(3):626–634. https://pubmed.ncbi.nlm.nih.gov/28100511/ 
Maher P. The Potential of Flavonoids for the Treatment of Neurodegenerative Diseases. Int J Mol Sci. 2019 Jun 22;20(12):3056. https://pubmed.ncbi.nlm.nih.gov/31234550/ 
Mao X, Chen C, Xun P, Daviglus ML, Steffen LM, Jacobs DR, Van Horn L, Sidney S, Zhu N, Qin B, He K. Intake of vegetables and fruits through young adulthood is associated with better cognitive function in midlife in the US general population. J Nutr. 2019;149:1424-1433. https://pubmed.ncbi.nlm.nih.gov/31162586/ 
McLellan TM, Caldwell JA, Lieberman HR. A review of caffeine's effects on cognitive, physical and occupational performance. Neurosci Biobehav Rev. 2016 Dec;71:294-312. https://pubmed.ncbi.nlm.nih.gov/27612937/ 
Newman JC, Malek AM, Hunt KJ, Marriott BP. Nutrients in the US Diet: Naturally Occurring or Enriched/Fortified Food and Beverage Sources, Plus Dietary Supplements: NHANES 2009-2012. J Nutr. 2019;149(8):1404–1412. https://pubmed.ncbi.nlm.nih.gov/31132112/ 
Nieman DC, Goodman CL, Capps CR, Shue ZL, Arnot R. Influence of 2-Weeks Ingestion of High Chlorogenic Acid Coffee on Mood State, Performance, and Postexercise Inflammation and Oxidative Stress: A Randomized, Placebo-Controlled Trial. Int J Sport Nutr Exerc Metab. 2018 Jan 1;28(1):55-65. https://pubmed.ncbi.nlm.nih.gov/29035597/ 
Nieman DC, Simonson A, Sakaguchi CA, Sha W, Blevins T, Hattabaugh J, Kohlmeier M. Acute Ingestion of a Mixed Flavonoid and Caffeine Supplement Increases Energy Expenditure and Fat Oxidation in Adult Women: A Randomized, Crossover Clinical Trial. Nutrients. 2019 Nov 5;11(11):2665. https://pubmed.ncbi.nlm.nih.gov/31694152/  
Rudelle S, Ferruzzi MG, Cristiani I, Moulin J, Macé K, Acheson KJ, Tappy L. Effect of a thermogenic beverage on 24-hour energy metabolism in humans. Obesity (Silver Spring). 2007 Feb;15(2):349-55. https://pubmed.ncbi.nlm.nih.gov/17299107/ 
Solanki I, Parihar P, Mansuri ML, Parihar MS. Flavonoid-based therapies in the early management of neurodegenerative diseases. Adv Nutr. 2015 Jan 15;6(1):64-72. https://pubmed.ncbi.nlm.nih.gov/25593144/ 
---