The Benefits of Antioxidants: Polyphenols and Flavonoids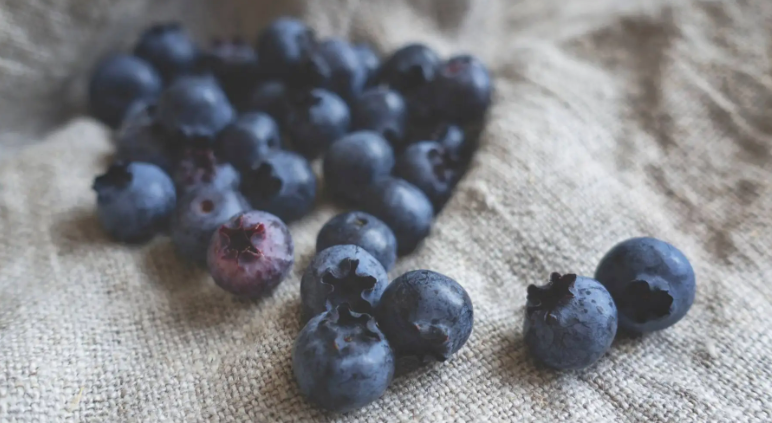 Polyphenols and flavonoids are part of the next nutrition revolution. You heard it here first.  
Polyphenols are phytochemicals that make up bold plant pigmentation to protect plants against UV radiation and viruses. Simply put, they're the reason fruits and vegetables can be so colorful. Plants make these chemicals to keep themselves safe -- safe from the sun, from deteriorating viruses, and from the things that would otherwise kill them. Flavonoids are a class of polyphenol that don't just help plants - they help humans too. They're an incredibly effective and important parts of a plant's makeup. 
But the human body cannot make flavonoids. 
Not on our own, at least. When we eat these fruits and vegetables, we consume the polyphenols and flavonoids which give some of those same benefits to our bodies. Unfortunately, we should be consuming 400-500mg of flavonoids per day, and the average American only gets 50mg. You can see how this is a problem. 
Current clinical studies show an impressive correlation between high dietary polyphenol intake and reduced risk for overall mortality, heart disease, inflammation, oxidative stress, diabetes, and high blood pressure. A 12-year study of 807 elderly men and women in Italy showed that those in the upper tertile for total urinary phenolic concentration (which is a proxy measure of fruit and vegetable polyphenol intake) experienced a 30% reduction in all-cause mortality. Essentially, people getting the proper amount of polyphenols in their diet live longer. That's why our board of doctors specially formulated our pods to be packed with flavonoids like green tea extract and isoquercetin. 
Our Vitapod beverages provide anywhere between 50mg to 370mg of flavonoids in each drink, helping you reach that daily nutritional value. Alongside foods like fruits and vegetables that are naturally high in flavonoids, like berries, onions, and leafy greens, Vitapod will help you reach the polyphenol levels you need to experience the reported health benefits.  
The health benefits of high flavonoid intake: 
Anti-inflammatory.

 

Aid in the prevention of cardiovascular diseases.

 

Suffer less from the common cold and chronic diseases.

 

Maintain a better ideal weight. 

 
Lower risk of dementia. 

 

Combats oxidative stress and inflammation. 

 

Helps athletes recover better from hard workouts. 

 

Improved gut microbiome and immune system. 

 
Curious to know more of the science behind polyphenols and flavonoids? Feel free to check out our list of clinical studies at the bottom of our page.
Key References 
Anderson JJ, Nieman DC. Diet Quality-The Greeks Had It Right! Nutrients. 2016 Oct 14;8(10). 
Bell L, Lamport DJ, Butler LT, Williams CM. A review of the cognitive effects observed in humans following acute supplementation with flavonoids, and their associated mechanisms of action. Nutrients. 2015 Dec 9;7(12):10290-306. 
Bhagwat S, Haytowitz DB, Holden JM. 2014. USDA Database for the Flavonoid Content of Selected Foods, Release 3.1 . Available online: http://www.ars.usda.gov/nutrientdata/flav. 
Cassidy, A.; Rogers, G.; Peterson, J.J.; Dwyer, J.T.; Lin, H.; Jacques, P.F.  Higher dietary anthocyanin and flavonol intakes are associated with anti-inflammatory effects in a population of US adults.  Am. J. Clin. Nutr. 2015, 102, 172-181.  
Cialdella-Kam, L.; Nieman, D.C.; Knab, A.M.; Shanely, R.A.; Meaney, M.P.; Jin, F.; Sha, W.; Ghosh, S. A mixed flavonoid-fish oil supplement induces immune-enhancing and anti-inflammatory transcriptomic changes in adult obese and overweight women-a randomized controlled trial. Nutrients 2016, 8, 277.  
Erlund, I.; Koli, R.; Alfthan, G.; Marniemi, J.; Puukka, P.; Mustonen, P.; Mattila, P.; Jula, A.  Favorable effects of berry consumption on platelet function, blood pressure, and HDL cholesterol.  Am. J. Clin. Nutr. 2008, 87, 323-331. 
Haramizu S, Ota N, Hase T, Murase T.  Catechins suppress muscle inflammation and hasten performance recovery after exercise. Med Sci Sports Exerc. 2013 Sep;45(9):1694-702. 
Hoy, M.K.; Goldman, J.D.; Sebastian, R.S.  Fruit and vegetable intake of US adults estimated by two methods, What We Eat in America, National Health and Nutrition Examination Survey 2009-2012.  Public Health Nutr. 2016, 31, 1-5. 
Ivey, K.L.; Hodgson, J.M.; Croft, K.D.; Lewis, J.R.; Prince, R.L. Flavonoid intake and all-cause mortality.  Am. J. Clin. Nutr. 2015, 101, 1012-1020. 
Larrosa, M.; Luceri, C.; Vivoli, E.; Pagliuca, C.; Lodovici, M.; Moneti, G.; Dolara, P. Polyphenol metabolites from colonic microbiota exert anti-inflammatory activity on different inflammation models. Mol. Nutr. Food Res. 2009, 53, 1044–1054. 
Lila, M.A. From beans to berries and beyond. Team work between plant chemicals for protection of optimal human health. Ann. N.Y. Acad. Sci. 2007, 1114, 372–380. 
Malaguti M, Angeloni C, Hrelia S. Polyphenols in exercise performance and prevention of exercise-induced muscle damage. Oxid Med Cell Longev. 2013;2013:825928. 
Nieman DC, Gillitt ND, Knab AM, Shanely RA, Pappan KL, Jin F, Lila MA.  Influence of a polyphenol-enriched protein powder on exercise-induced inflammation and oxidative stress in athletes: a randomized trial using a metabolomics approach.  PLoS One. 2013 Aug 15;8(8):e72215. 
Nieman DC, Lila MA, Gillitt ND. Immunometabolism: A Multi-Omics Approach to Interpreting the Influence of Exercise and Diet on the Immune System. Annu Rev Food Sci Technol. 2019 Jan 11. doi: 10.1146/annurev-food-032818-121316.  
Nieman DC, Mitmesser SH. Potential impact of nutrition on immune system recovery from heavy exertion: a metabolomics perspective. Nutrients. 2017 May 18;9(5). 
Nieman, D. C.; Gillitt, N. D.; Knab, A. M.; Shanely, R. A.; Pappan, K. L.; Jin, F.; Lila, M. A. Influence of a polyphenol-enriched protein powder on exercise-induced inflammation and oxidative stress in athletes: a randomized trial using a metabolomics approach. PLoS ONE 2013, 8, e72215, doi:10.1371/journal.pone.0072215. 
Nieman, D. C.; Ramamoorthy, S.; Kay, C. D.; Goodman, C. L.; Capps, C. R.; Shue, Z. L.; Heyl, N.; Grace, M. H.; Lila, M. A. Influence of ingesting a flavonoid-rich supplement on the metabolome and concentration of urine phenolics in overweight/obese women. J. Proteome Res. 2017, 16, 2924–2935, doi:10.1021/acs.jproteome.7b00196. 
Sebastian, R.S.; Wilkinson Enns, C.; Goldman, J.D.; Martin, C.L.; Steinfeldt, L.C.; Murayi, T.; Moshfegh, A.J.  A new database facilitates characterization of flavonoid intake, sources, and positive associations with diet quality among US adults.  J. Nutr. 2015, 145, 1239-1248. 
Sebastian, R.S.; Wilkinson, Enns, C.; Goldman, J.D.; Steinfeldt, L.C.; Martin, C.L.; Moshfegh, A.J. 2016. Flavonoid Values for USDA Survey Foods and Beverages 2007-2010. Beltsville, MD.  U.S. Department of Agriculture, Agricultural Research Service, Food Surveys Research Group. Available from, www.ars.usda.gov/nea/bhnrc/fsrg. 
Somerville VS, Braakhuis AJ, Hopkins WG.  Effect of flavonoids on upper respiratory tract infections and immune function: a systematic review and meta-analysis.  Adv Nutr. 2016;7:488-497. 
Tresserra-Rimbau, A.; Guasch-Ferré, M.; Salas-Salvadó, J.; Toledo, E.; Corella, D.; Castañer, O.; Guo, X.; Gómez-Gracia, E.; Lapetra, J.; Arós, F., et al.; PREDIMED study investigators.  Intake of total polyphenols and some classes of polyphenols is inversely associated with diabetes in elderly people at high cardiovascular disease risk.  J. Nutr. 2016, 146, 767-777. 
Wang, X.; Ouyang, Y.Y.; Liu, J.; Zhao, G.  Flavonoid intake and risk of CVD, a systematic review and meta-analysis of prospective cohort studies.  Br. J. Nutr. 2014, 111, 1-11. 
Williamson, G.; Kay, C. D.; Crozier, A. The bioavailability, transport, and bioactivity of dietary flavonoids: a review from a historical perspective. Comp. Rev. Food Sci. Food Saf. 2018, 17, 1054–1112, doi:10.1111/1541-4337.12351. 
Zamora-Ros, R.; Knaze, V.; Rothwell, JA.; Hémon, B.; Moskal, A.; Overvad, K.; Tjønneland, A.; Kyrø, C.; Fagherazzi, G.; Boutron-Ruault, M.C.; et al.  Dietary polyphenol intake in Europe,  the European Prospective Investigation into Cancer and Nutrition (EPIC) study.  Eur. J. Nutr. 2016, 55, 1359–1375. 
Zamora-Ros, R.; Rabassa, M.; Cherubini, A.; Urpí-Sardà, M.; Bandinelli, S.; Ferrucci, L.; Andres-Lacueva, C.  High concentrations of a urinary biomarker of polyphenol intake are associated with decreased mortality in older adults.  J. Nutr. 2013, 143, 1445-1450. 
Zhang YJ, Gan RY, Li S, Zhou Y, Li AN, Xu DP, Li HB. 2015. Antioxidant phytochemicals for the prevention and treatment of chronic diseases. Molecules 20:21138–56.
---